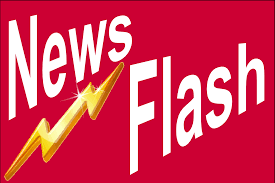 VETERANS OF FOREIGN WARS
DEPARTMENT OF IDAHO
2020-2021
VOICE OF DEMOCRACY YOUTH SCHOLARSHIP PROGRAM
VFW Kicks Off the
2020-2021 Annual Youth Scholarship Competition
The Veterans of Foreign Wars (VFW) is now accepting entries for its 2020-2021 Voice of Democracy youth scholarship competition. Dedicated to encouraging a better understanding and appreciation of America, the VFW's Voice of Democracy competition helps foster patriotism among today's youth. The program also promotes friendly competition and reward success with more than $3 million in scholarships. The Voice of Democracy audio-essay competition is open to all students in Grades 9-12.
Each state winner competes for the top national $30,000 scholarship prize. The national first place winner receives a $30,000 scholarship paid directly to the recipient's American university, college or vocational/technical school. A complete list of other national scholarships range from $1,000-$16,000, and the first place winner from each VFW Department (state) wins a minimum scholarship of $1,000 and an all-expense-paid trip to Washington, D.C. More than 51,000 students competed from across the country last year entered to win their share of more than $1.9 million in educational scholarships and incentives awarded through the program.
All student entries, accompanied with a completed entry form, must be submitted to your local VFW Post by midnight, October 31, 2020.
VOICE OF DEMOCRACY PROGRAM DISTRICT CHAIRMEN
| | | |
| --- | --- | --- |
| DISTRICT | CHAIRMAN | EMAIL |
| 1 | Terrie Hauck | thauck15@yahoo.com |
| 2 | Lee Hartwig | hartwig.lee190@gmail.com |
| 4 | Gordon Petrie | gwpetrie@reagan.com |
| 5 | Tammy Clement | tammyc0122@yahoo.com |
| 6 | Dale Smith | vsmith@rtci.net |
| 7 | Kurt Camerud | kcamerud@yahoo.com |
| 8 | Burt Secrist | bertsecrist@live.com |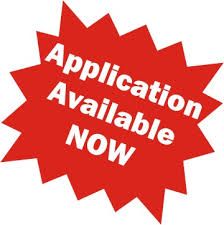 VOICE OF DEMOCRACY THEME
"Is This the Country the Founders Envisioned?"
Click on the image below for the entry application form.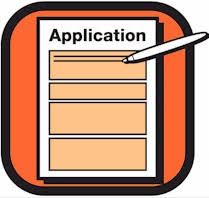 Contest Rules & Eligibility Requirements

VETERANS OF FOREIGN WARS
DEPARTMENT OF IDAHO
2020-2021
YOUTH SCHOLARSHIP PROGRAMS
Comrades:
Reference my information in July's General Orders, regarding the status of our Youth Programs this year in view of the virus and the school closings. "At this time, National's plans are to proceed as normal, hoping that by the time schools are scheduled to open the virus will permit the programs to go on as normal." However, National will inform us of changes to the programs, should the situation preclude an environment to safety proceed. Please review the additional guidance I included in the July General Orders on this year's plans for the Voice of Democracy and Patriot's Pen Programs. I am also going to include this information on our Department website for your reference.
Students may be returning to classes, in one form or another, during the month of August. Consequently, it is important that we are prepared to go forward with this year's programs, and have program chairman appointed at both the Post and District levels. In addition, we need to start promoting our programs as soon as possible after the schools are back in session. If we visit with the administrators and teachers early enough, they many be able to incorporate the programs into their classroom schedules.
Our Mid-Winter Conference is scheduled for Jan 8-10, 2021. Consequently, we will have to adjust our Department of Idaho program deadlines, as the National Deadlines do not allow for us to complete our programs prior to our Mid-Winter Conference, where we recognize and honor the winners. (For example: The National Deadline for Completion of District Judging is January 10). Therefore, please note the following deadlines we have established for our Department of Idaho for both the Youth Programs and the Teacher of the Year:
Student Entries to the Post -- October 31, 2020
Post Judging Results to District -- November 15, 2020
District Judging Results to Department -- November 30, 2020
And, finally, the virus has impacted each of us, and required us to make major adjustments in our daily lives. Thus, we recognize that operating in this environment will pose challenges that may be difficult to overcome. Understanding this, all we can ask is that we do our very best within the constraints we may be facing.
I am always available to assist and respond to any questions or concerns you may have with either the Voice of Democracy or Patriot's Pen Programs.
Best wishes,
Bob Jones
Youth Program Chairman
Department of Idaho
208-356-0255
Please click below to listen to Liliane's speech.
2018-2019 VOICE OF DEMOCRACY WINNER
Reagan Yamauchi was last year's Department of Idaho Voice of Democracy winner. As such, she was invited back to our Mid-Winter Awards Banquet this year to share her experiences over the past year.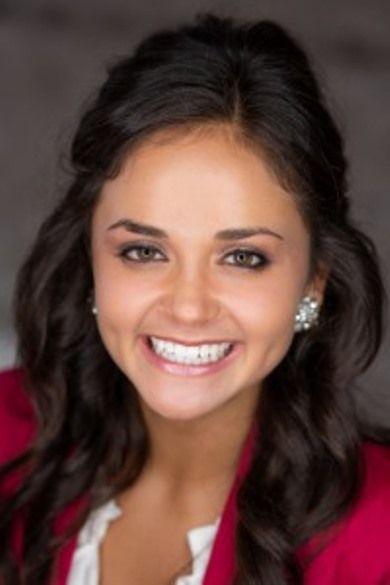 Sponsored by District #7 - Post 9141 Soda Springs

Please click icon below to hear Regan's Speech at the
Mid-Winter Conference Awards Banquet on 11 Jan 2020.
/uploads/Documents/VOD/IMG_0737ReaganYamauchi.MOV