VETERANS OF FOREIGN WARS
DEPARTMENT OF IDAHO
VOICE OF DEMOCRACY YOUTH SCHOLARSHIP PROGRAM
2020-2021 WINNERS ANNOUNCED!
The Voice of Democracy has been the Veterans of Foreign Wars premier scholarship program since 1947. Ninth through 12th grade students compete for more than $2.1 million in college scholarships and awards by writing and recording a broadcast script on a patriotic theme. This year's theme is: "Is this the Country the Founders Envisioned?"
The national first-place winner receives a $30,000 scholarship paid directly to the recipient's American university, college or vocational/technical school. Other national scholarships range from $1,000-$16,000, and the first-place winner from Idaho wins a minimum scholarship of $1,000 and an all-expense-paid trip to the national completion.
Our state winner will also be invited to attend an all-expense paid trip to the Freedoms Foundation at Valley Forge Freedom and Leadership Youth Conference. This three-day conference allows participating students the opportunity to converse with experts on current issues of citizenship, tour the Philadelphia and Valley Forge historic sites, and participate in seminars designed to develop leadership skills and understand the value of community service. The foundations of American democracy and the elements of the free enterprise system will also be explored through thought provoking lectures and workshops.
2020-2021
Department of Idaho
Voice of Democracy 1stPlace Winner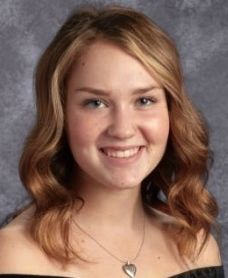 Hannah Black
Sponsored by District #6 - Post 3646 Glenns Ferry
Please click below to listen to Hannah's speech.
1st Place Winner: Hannah Black – Sponsored by Glenns Ferry Post 3646, District 6. Hannah will receive a check for $1,000 and a certificate. She will also be invited to all-expense paid trip to attend Freedoms Foundation American Leaders Youth Summit at Valley Forge, PA.
2nd Place Winner: Jocelynn Taylor - Sponsored by Idaho Falls Post 2146, District 8. Jocelynn will receive a check for $600 and a certificate.
3rd Place Winner: Kristen Stanciu - Sponsored by Meridan Post 4000, District 5. Kristen will receive a check for $400certificate.
4th Place Winners: Each student will receive a $200 check and a certificate.
Aaron Lehto - Sponsored by Shoshone Post 1675, District 1
Breyer Boyer - Sponsored by Orofino Post 3296, District 2
Ashlyn Walker - Sponsored by Payette Post 2738, District 4
Brigham Renfroe - Sponsored by Soda Springs Post 9141, District 7