VFW ACTION ALERT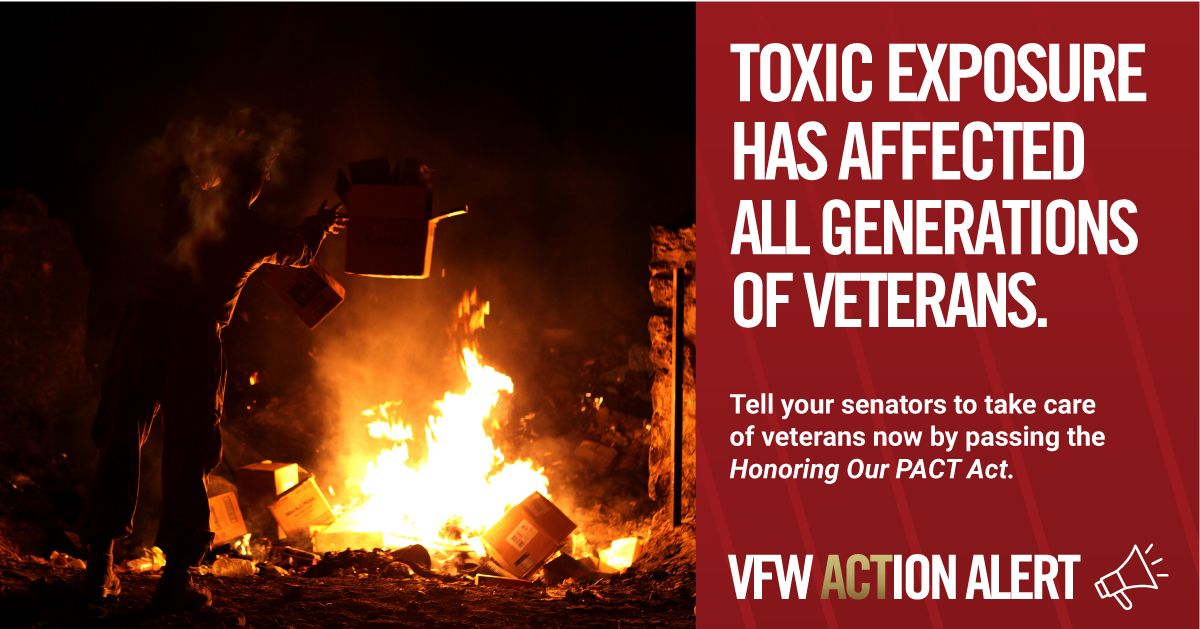 NO more Delays, Pass the PACT Act Now!
A procedural issue required Congress to amend and pass the PACT Act again. The House has done its job and passed the bill with bipartisan support. Every day this bill is delayed means another day a veteran could get sick and die. The Senate must stop any further delays and immediately pass the Honoring our PACT Act.
This comprehensive legislation would help millions of toxic-exposed veterans receive VA health care and benefits. This bill is supported by more than 60 veteran organizations. It would create a concession of exposure for burn pits and airborne hazards, establish a list of presumptive conditions, and provide a framework for assessing future conditions linked to any toxic exposure, foreign or domestic, past, present, and future.
Take Action
Contact Senators Crapo and Risch and tell them no more delays, no more amendments. They must bring the Honoring our PACT Act to the floor immediately and vote YES. Sick veterans cannot afford to wait any longer for health care and benefits. The Senate must act now!
Please click on the link below:
https://votervoice.net/VFW/Campaigns/96385/Respond
2022 VFW LEGISLATIVE PRIORITIES
2022 VFW Priority Goals Brochure
https://www.vfw.org/-/media/vfwsite/files/advocacy/prioritygoalsbrochure.pdf
Find and listen to the House Veterans' Affairs Committee Hearings: https://veterans.house.gov/events/hearings
Find and listen to Senate Veterans' Affairs Committee Hearings: https://www.veterans.senate.gov/hearings
Listen to all VFW Testimony:
http://www.vfw.org/advocacy/national-legislative-service/congressional-testimony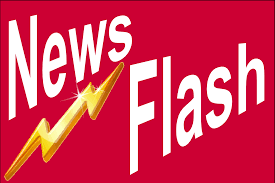 RECEIVE THE VFW WEEKLY E-NEWSLETTER
AND ACTION ALERTS
JOIN THE VFW ACTION CORPS!
Scan QR Code below in camera mode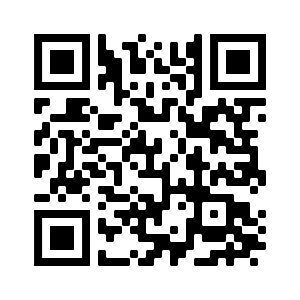 OR
Text "VFW" to 50457
OR
Click on this link: vfw.org/JoinActionCorps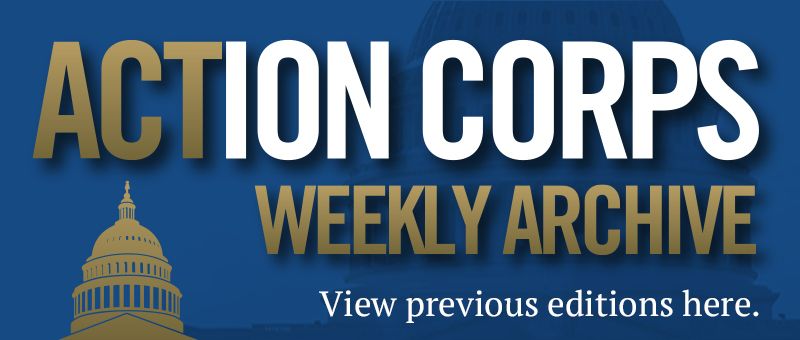 VFW Podcasts

The VFW Podcast is a new show for veterans, by veterans. It

airs the first and third Wednesday of each month.
The VFW Podcast is our newest communication platform that will highlight critical issues, challenges and legislation affecting veterans, service members and military families worldwide.
Join us as we chat with congressional leadership, Department of Defense and Veterans Affairs senior officials, and everyday veterans as we tackle tough issues affecting our military veteran community.
To listen to the VFW Podcasts, please click on any of the following streaming service icons below, or wherever you get your podcasts.
BECOME A VETERANS' ADVOCATE
Our National VFW organization is working hard to protect those benefits and entitlements that we have earned through our military service to our nation. To make this program successful, we need as many of you as possible to participate and get involved as a "Veterans Advocate." The purpose of this program is to inform our members of the issues so we can take action by contacting (writing letters, sending emails, making phone calls, attending town hall meetings, etc.) our legislators on issues affecting veterans, active duty service members and our families. Our elected officials need to hear from us. If they don't, they will assume that it isn't important to us, make the decisions for us, and we will have to live with the consequences.
To become a "Veterans Advocate," join the VFW Action Corps by clicking on

http://capwiz.com/vfw/mlm/signup.htm

. By doing so, you will receive the Washington Weekly E-Newsletter and all VFW Action Alerts.
To report on Veterans activities in your area, such as legislative events, town halls, veteran's advisory committees, rallies, etc., send an email briefly describing the event or activity to Bob Jones, the Department of Idaho's Legislative Committee Member, at

arcticcirclerexb@aol.com

.
To seek answers to questions you may have on legislative issues, or obtain more information, write to Comrade Jones at the above email address, or phone him at Tel. 208-356-0255.
Thanks for all you have done and all you continue to do for Veterans and their families.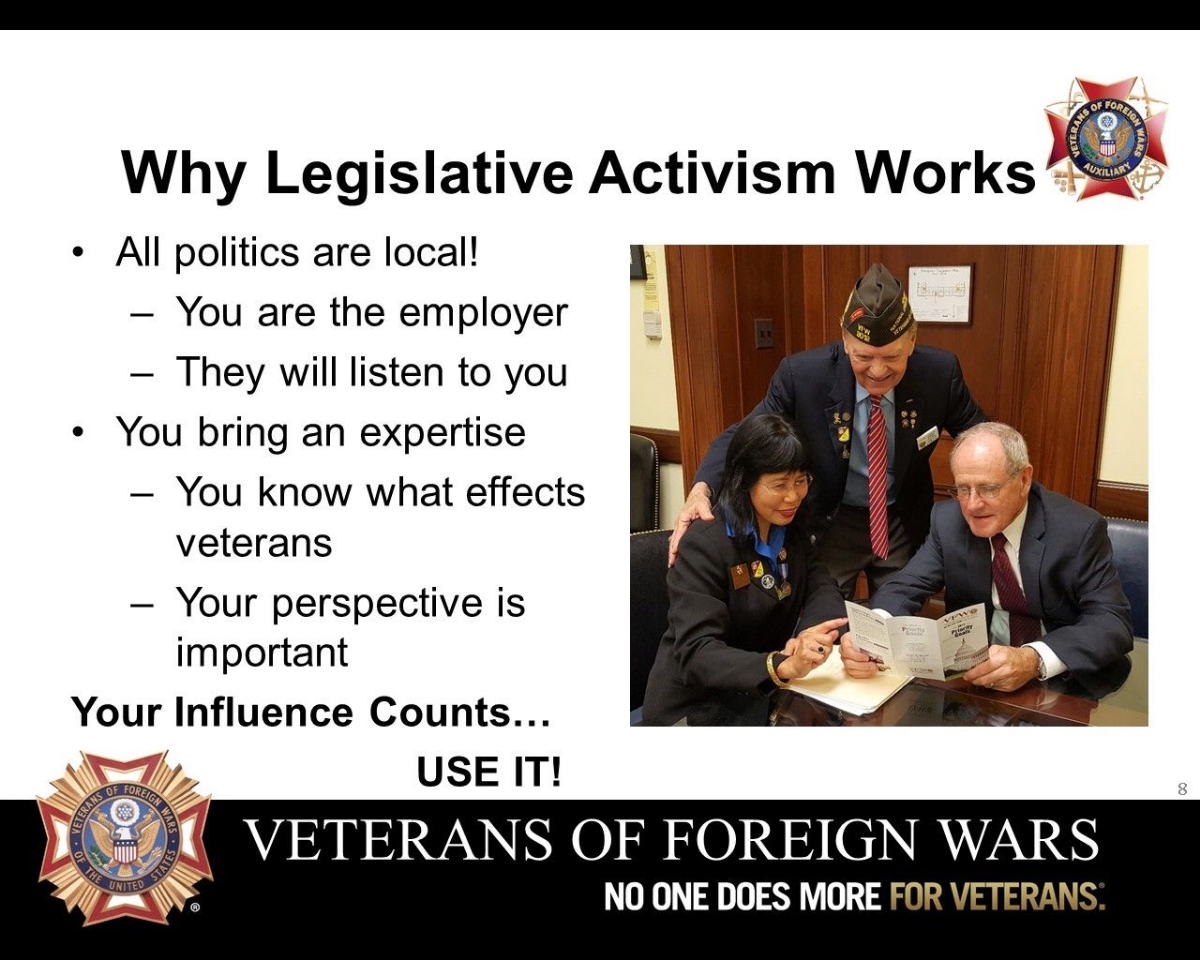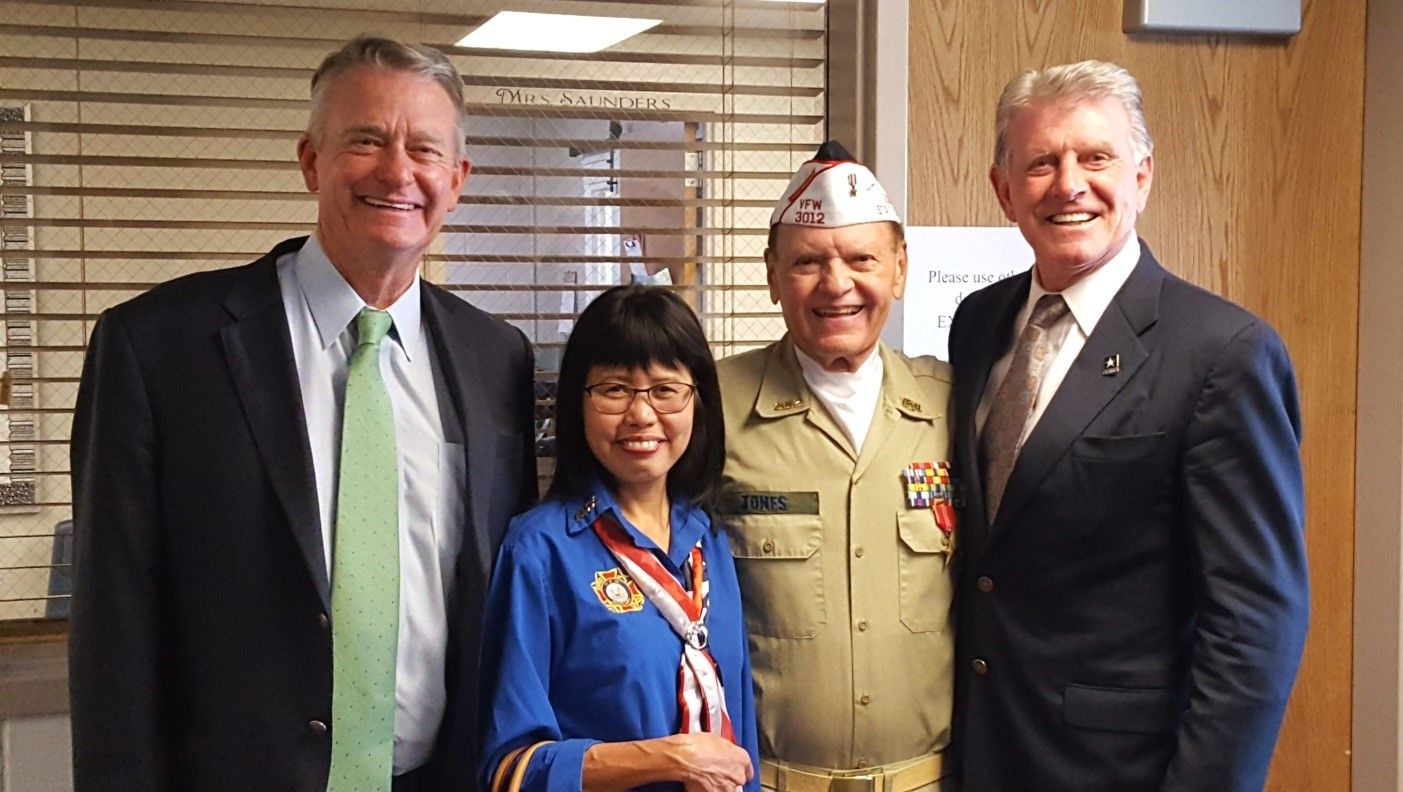 Idaho Governor Brad Little, Carmelita Jones, Bob Jones and Former Idaho Governor Butch Otter