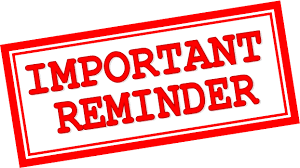 April 9, 2020
Comrades:
We Are Stronger Together!!!
Due to concerns regarding the Corona Virus, the 2020 Primary Election will be an all-absentee election. You can request an absentee ballot online at https://idahovotes.gov/vote-early-idaho/.
According to the Governor's proclamation, Idahoans will have the opportunity to request an absentee ballot until 8 pm on May 19, 2020. Your County Clerk MUST receive your ballot by 8 pm on June 2, 2020.
As I write this, we are only days from the primary election. Numbers matter in an election and we have the numbers to make a difference. As you may be aware, there are approximately 130,000 veterans residing in Idaho. In addition, it has been estimated that 94 % of veterans vote. Combine this with wives, family members and friends, and it results in a significant number of votes.
We are stronger together and our influence counts. However we must speak with one voice and our voices must be heard. While our various veterans' service organizations cannot officially endorse a political candidate, as individuals, we are urged to support those running for public office who support us and our legislative efforts.
We as veterans know what words like citizenship and patriotism mean and the obligations that come with them. We also understand that these obligations do not end when our service is complete. Consequently, there is no group of citizens that has a more vested interest and right to vote than our nation's veterans. Therefore, we must continue to play a role as patriotic citizens and get involved in the elections.
Veterans and our military quality of life must be a priority of our elected officials. The only way to ensure this is to vote for those candidates who believe in and support our issues. Therefore, it is important for us as citizens, veterans and voters to study the issues and be aware of the positions of those campaigning for public office, so we may cast an informed vote at election time.
Remember: "All Politics Are Local." We need to elect pro-veteran candidates who will support us in office. Then, we need to let our elected officials hear our demands "loud and clear" to preserve benefits and support our veterans, active-duty military and their families. If our elected officials don't hear from us, they will assume that we are satisfied with the way they vote and the outcome of the issues that affect our daily lives, and we will live with the consequences. We are the land of the free because we are the home of the brave!!!
Most importantly, don't forget to vote, and encourage everyone to do the same. In the meantime, stay safe and healthy.
Bob Jones
Legislative Chairman
Department of Idaho
Veterans of Foreign Wars